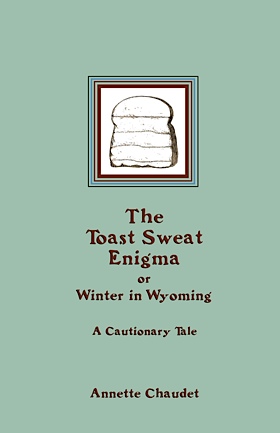 ISBN No. 978-1-932636-51-2 | $9.95
Pages | Trade Paper
The Toast Sweat Enigma
or Winter in Wyoming
On the bleak plains beyond Tie Siding, lived the widow
of  Augustus Merriweather Prink.
She lived alone in a two storey clapboard house  which
would have appeared sun bleached and wind chewed
to anyone who came close enough to see it.
No one did.
So begins this tongue-in-cheek homage to Edward Gorey in which the author tackles the problems of the bleak winter season. Amusing artwork accompanies the entertaining text. If you know someone who is beginning to notice that they are forgetting, this will make them laugh. And you may not have had to endure a winter in Wyoming to appreciate the entire message…but it helps!